PERSONAL MESSAGE FROM THE OWNER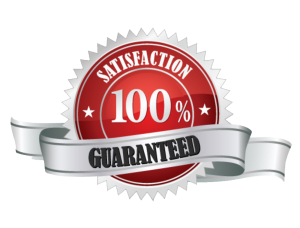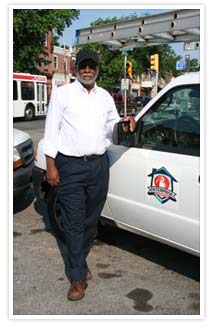 Elbert Smith's personal pest control journey began in his youth. Still a teen, his interest in pest control was peaked by a visit from a local exterminator to his family home.
He wanted to learn more and this inspired him to take a course in Entomology, the scientific study of insects, at the University of Pennsylvania.
He went out and bought some equipment, learned about the various pest control products and went to work servicing homes locally in his neighborhood. In fact, his fist customer was his mother, who proudly paid him to do his very first job right in their very own home.
In the very beginning, he rode his bike and took public transportation from job to job. As his business grew, he bought a Volkswagen "bug", which enabled him to service a wider area. As the business grew even more, he purchased his first truck and expanded into servicing businesses as well as homes.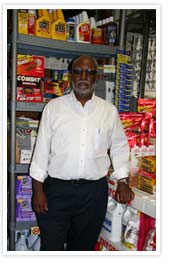 Today, he has a fleet of trucks, half a dozen service technicians and an office manager to assist him in day-to-day operations. His office is located in the Germantown section of Philadelphia, which serves as his base of operations.
As a locally owned Philadelphia pest control company, he continues to service the pest control needs of the neighborhood plus sells both pet and do-it-yourself pest supplies to the local community as well. His expanded service area now includes all of Philadelphia, Bucks County, Montgomery County, Chester County, Delaware County, Delaware and New Jersey.
Whether its bed bugs, termites, ants, roaches, mice, rats or other unwanted pests, you can count on Enterprise Exterminating and Supply Company to first evaluate and then eliminate your pest control problems.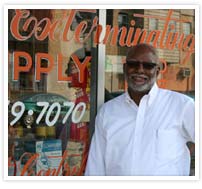 As a leading Philadelphia exterminator, Enterprise is one of the areas leading Philadelphia bed bugs and termite control specialists and are skilled professionals in every other area of pest control as well.
If you are looking for an affordable and reliable solution to all your pest control needs, call Enterprise Exterminating at 215-849-7070 today! 24/7 service!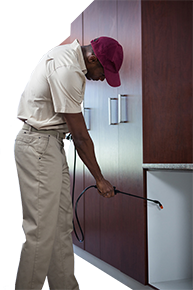 PEST CONTROL PHILADELPHIA
At Enterprise Exterminating we are dedicated to your 100% complete satisfaction. Give the pest control experts at Enterprise a call today at 215-849-7070 for all your pest control problems in Philadelphia and its neighborhoods!
215-849-7070 OR Contact Us